Phone
612-369-2718
E-mail
taichindepth@yahoo.com
Locations
Tai-Chi Center
2561 Burnham Road
Minneapolis, MN 55416
Map/directions
Twin Cities Friends Mtg
1725 Grand Avenue
Saint Paul, MN 55105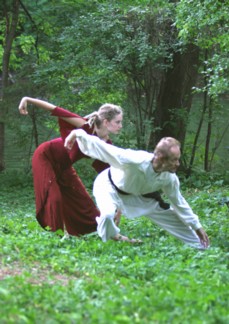 Class open for new students on Mondays at 6:30 pm
Follow us on Facebook for news and events!
Welcome to Birthing Life T'ai-Chi! A unique adventure in self-discovery awaits you at our beautiful spaces in both Minneapolis and St Paul. In Minneapolis, our practice center is situated on the water and in the woods between Lake of the Isles and Cedar Lake. In St. Paul, we practice in the peaceful Twin Cities Friends Meeting room with a high ceiling and spacious hardwood floor.
Our master teacher, Robert Larsen, originally studied the Yang-style form with Master Cheng Man Ching in New York City. In his 40 years of teaching T'ai-Chi, Robert as woven his experience with spiritual teachers around the world and as a psychotherapist in private practice into an approach that enriches the learning experience. His study of other martial arts, including 15 years of Aikido, assures the martial aspects of the teaching are effective.
Our guiding principle is to bring more beauty to one's experience of being alive. This can be seen in the emphasis we place on the beauty of our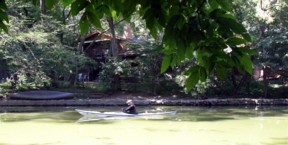 practice spaces, but more importantly, in the beauty of our approach to the study of T'ai-Chi.